blog
Naples Park Central Hotel Blog
Back
Fun Things to Do in Downtown Naples this March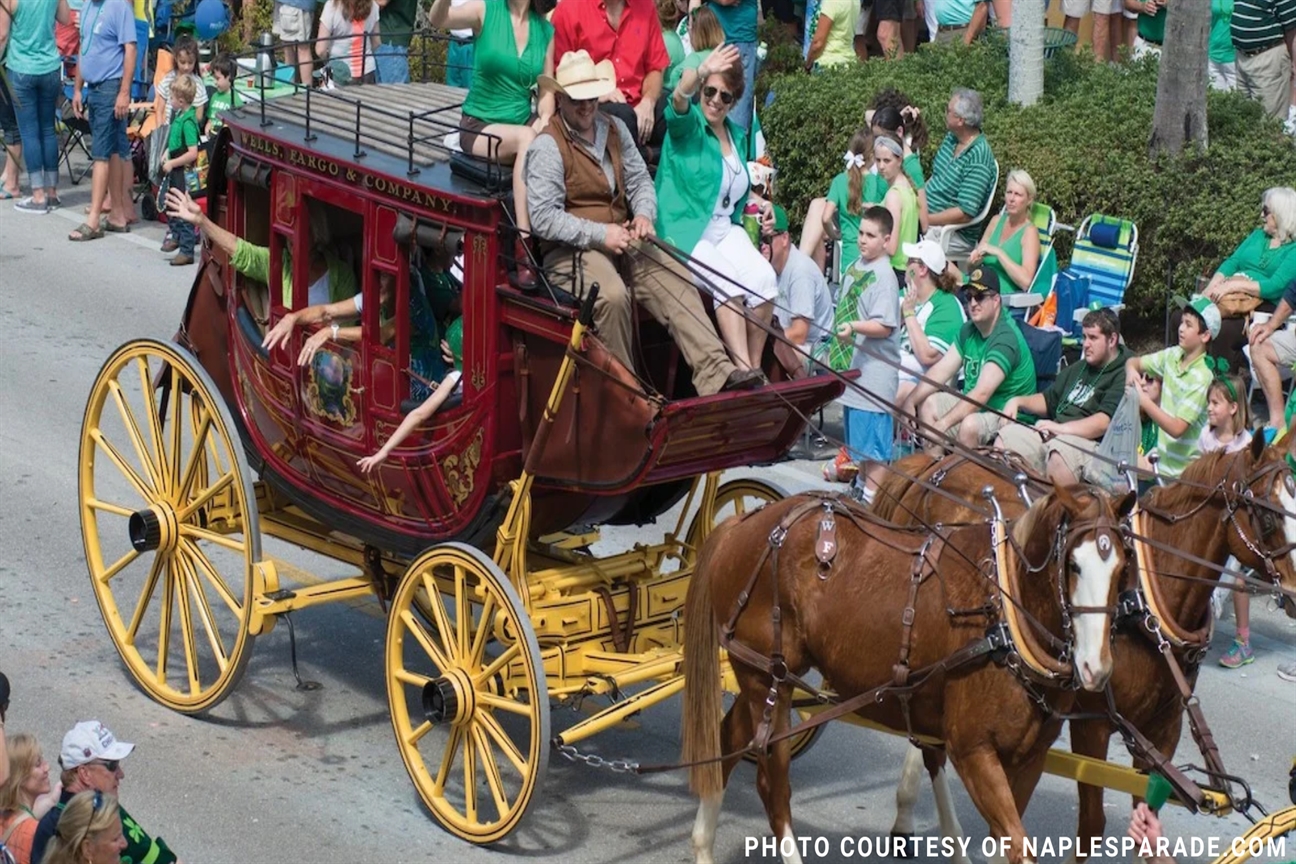 Naples is the place to be this March! While winter is still roaring up north, downtown Naples is buzzing with warm sunshine, pristine beaches, and exciting events. Plan a trip to our paradise coast rich with fun activities and mesmerizing sights along with friends and family.
Avid readers are up for a good time with the Naples Woman's Club acclaimed event 'An Afternoon with Authors' which will feature three NY Times and USA Today best-selling authors namely Meg Waite Clayton, Karen White, and Kristy Woodson Harvey. The charity afternoon cocktail event will be held on Thursday, March 9, 2023, from 1:30 PM – 5:00 PM. Guests will enjoy an afternoon of silent auction, author presentations and Q&A, author signing, and a wine/tea party.
Witness the largest privately funded parade in the state, drawing more than 40,000 people to downtown Naples each year to celebrate Irish heritage and culture in America. The 2023 St. Patrick's Day Parade is happening on Saturday, March 11, 2023 at 11:00 am. The parade will feature marching bands, musicians, fully decorated floats, and many more so you will surely not want to miss it. All funds raised during the event will support local high school music programs and educational scholarships.
Meet Vincenzo Della Valle, the affable designer of Della Valle Handmade Sandals who will create bespoke handcrafted strappy sandals, at A Mano, Naples from Thursday, March 23 at 10:00 AM to Saturday, March 25 at 5:00 PM. Choose a heel height, a sole, and a design of your choice, the whole experience couldn't possibly be more charming. Join the event and have this master craft your very own, custom-fit sandals.
Feast your eyes on over a hundred art displays at the Naples Downtown Art Show from Saturday, March 25 at 10:00 AM to Sunday, March 26 at 5:00 PM. The public art show along 5th Avenue South will include world-class outdoor art fairs featuring original works by local, national, and international artists. A wide variety of fine arts and crafts will be present such as ceramics, digital art, fiber/leather, glass, graphics/printmaking, jewelry, metal, mixed media 2D, mixed media 3D, painting, photography, sculpture, and wood.
Exciting news for Pickleball players and enthusiasts! Naples Pickleball Center (NPC) owner Bob Strommen just purchased a Naples Pickleball League Team who will be competing on the Champions Division (50+). A live player draft will begin in the first quarter of 2023 and the regular season will begin in June. NPC provides a full range of private and semi-private lessons, skill and drill sessions, open play, and has a state of the art 2,000 square foot pro shop with pickleball equipment and apparel located in East Naples for people who would like to get into Pickleball.
For a comfortable stay in Naples during your March getaways, book with Naples Park Central Hotel, which is conveniently located within walking distance of 5th Avenue South and has a variety of shops, restaurants, and event venues. We are looking forward to meeting you on your next trip to Naples. Book with us now!
Back
Recent Post
Spring is one of the best times to visit Naples with its crisp air and sunny skies that is perfect for getaways and adventures. If you are looking forward to getting out on the water, Naples beaches are open and inviting you to take a dip!
It's the month of love! Dedicate this month to expressing love and care to your loved ones. Spend a night of romantic dinner with your sweetheart or go on a family trip on the weekend. Naples has much to offer to warm your hearts and bring you closer to the people who matter most this February.
Prev Post
Next Post